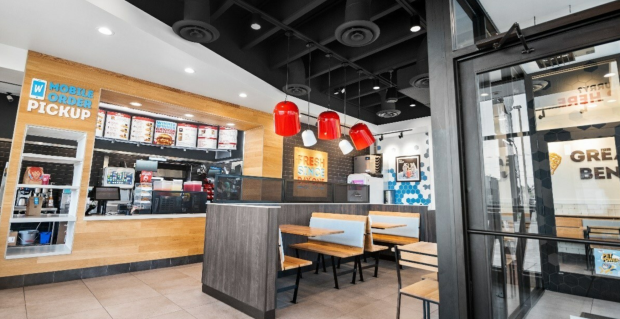 Wendy's rolls out a new store design
TheStreet
The covid pandemic taught a lot of fast-food chains that they are in the delivery and production business much more than they are in the food industry. Yes, food is the ultimate product, but Domino's (DPZ) – Get Free Report has proven that being able to get a decent product to people quickly matters more than having the best pizza.
That's a lesson that McDonald's (MCD) – Get Free Report has fully embraced. The company had done some of that before covid, and it wasn't something anyone had ever heard of. It started with adding ordering kiosks to its stores and building out its digital and delivery capacity.
DON'T MISS: McDonald's new item targets adults (and nostalgia)
During the covid pandemic, the fast-food giant took things even further. That included simplifying its menu by dropping "All-Day Breakfast" even though it was popular with customers.
When dining rooms closed and chains had to pivot to takeout and delivery. McDonald's weighed every menu decision against the impact it would have on production and service times. That practice has continued even as the pandemic has become a thing of the past.
Consumers now have greater expectations for speed and delivery. That's something McDonald's has addressed. Restaurant Brands International's (QSR) – Get Free Report Burger King has begun doing the same thing with its "Reclaim the Flame" program which will invest $250 million in its restaurants over two years.
Now, Wendy's has begun implementing its own plan to make its restaurants more efficient.
Here's why we just bought shares in this fast-food chain! (It's not what you think)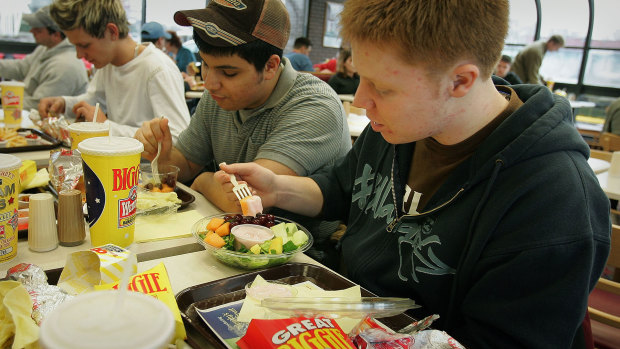 Wendy's embraces the next generation
Wendy's introduced its Global Next Gen restaurant concept about a year ago. Now, it has rolled out the first two locations of the new concept in Kansas and Oklahoma. The new design is all about serving customers faster.
"For restaurants with the highest customer demand, Wendy's developed a new Global Next Gen High-Capacity Kitchen, which is estimated to deliver nearly a 50% increase in kitchen output capacity compared to the Global Next Gen standard. The new high-capacity kitchen leverages the Global Next Gen design, with the added benefits of a dual-sided kitchen layout and increased equipment capacity," the company shared in a press release.
Basically, the chain not only added new equipment to increase production capabilities, Wendy's also put thought into every aspect of efficiency.
"Reduced travel distances for crew members with strategically placed front counter, drive-thru and expanded storage capacity to enhance overall operational flow while improving crew comfort and speed of service," are part of the new design.
Wendy's plans to open 200 Next Gen locations by the end of the year.
Making Wendy's a better experience for customers
Wendy's has notoriously had an unfriendly design. Many locations funnel customers in a line to a single register. Older stores were not designed for takeout and delivery. Under the Next Gen design, the company has put the customer experience front and center.
This new focus has three key components:
Streamlined Ordering: Self-order kiosks, conveniently located passthrough order pick-up shelving, and dedicated parking for mobile order pick-up help to create a more convenient experience for digital-first customers.
Delivery Optimizations: A dedicated delivery pick-up window and parking spaces improve restaurant traffic flow and overall convenience for delivery partners.
Technology Integration: Next generation technology enables a fast, frictionless experience for restaurant teams to handle more digital orders.
Those may seem obvious, but Wendy's putting the focus on customer experience marks a change that could help it keep up with Burger King and catch up to McDonald's.