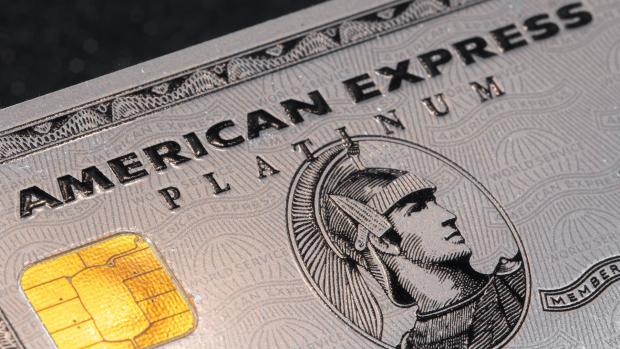 American Express just made two key card features more expensive
TheStreet
American Express (AXP) – Get Free Report has used generous sign up bonuses to entice new customers to pay the annual fees for some of their credit cards.
However, Amex announced a few changes today that will make the sign up bonus on the Platinum card, its premium and most expensive card, a little bit more difficult to achieve.
DON'T MISS: American Express Earnings Top Street On Record Card Spending; Stock Slides
The Platinum card, which comes with a $695 annual fee, tends to come with a sign up bonus of 80,000 membership rewards points, but requires card holders to hit a minimum spend within six months of card ownership. The minimum spend was previously $6,000, or $1,000 per month, but that's now been raised to $8,000 within the same period, or about $1,333 per month.
The minimum spend is now double the $4,000 requirement on Amex's Gold card, which usually offers 60,000 membership rewards points as its welcome bonus. The annual fee of the Amex Gold card is $250.
Another notable change Amex is making to its Platinum card involves authorized users. Amex is now charging $195 per authorized user, up from $175 for the first three authorized users.
That means that anyone with three authorized users would have to pay $585 on top of the $695 annual fee, as compared to what was just $175 for three before the new rule.
It's unclear why Amex has decided to make these changes, but The Points Guy speculates that one reason could be to help reduce airport lounge overcrowding.