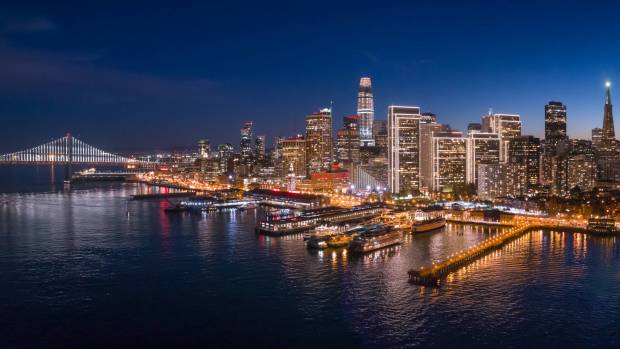 Salesforce CEO Grim View of San Francisco
TheStreet
The city by the bay has seen better days.
While the coronavirus pandemic has had long lasting effects on major cities across the country and world, San Francisco is having a particularly tough time recovering.
DON'T MISS: Elon Musk Names the Evil That Is Destroying San Francisco
Out of 63 US city downtown areas, San Francisco activity levels ranked dead last in a recent study with the downtown area seeing only about 29% of its normal activity — compared to 2019 — during a week in April.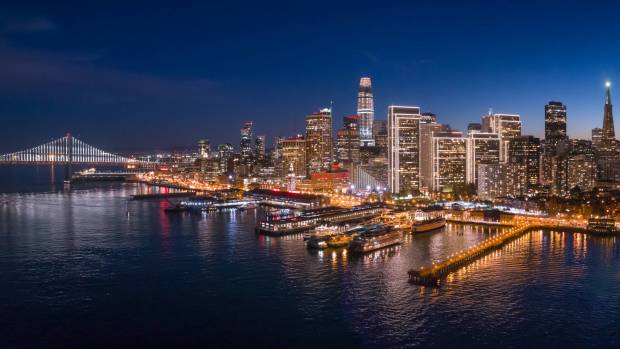 Reasons for San Francisco's Decline
There are a lot of reasons for the city's decline, from rampant crime to work from home culture being especially prevalent in a white collar city like San Francisco.
But whatever the reasons for the hollowing out of downtown San Francisco, Marc Benioff, CEO of Salesforce (CRM) – Get Free Report — San Francisco's largest employer with more than 10,000 employees in the Bay Area — believes that the city will never return to what it once was.
"We need to rebalance downtown," Benioff said recently, according to reports, because the area is "never going back to the way it was," in terms of working from an office.
Benioff has pressed Mayor London Breed to convert the district's office space into housing for a city that desperately needs more affordable housing.
He also advised the mayor to hire more police in order to give visitors a greater sense of safety.
Benioff's sentiment echoes that Tesla CEO Elon Musk, who said earlier this year that "Downtown SF looks like a zombie apocalypse. People who've not been there have no idea."
In May he tweeted "The disaster that is downtown SF, once beautiful and thriving, now a derelict zombie apocalypse, is due to the woke mind virus."
While Benioff approach seems more productive than Musk's — engaging with the city's leaders on possible solutions instead of trolling on Twitter for right-wing likes — it seems they both see a stark problem with how the city has handled the post-pandemic recovery.