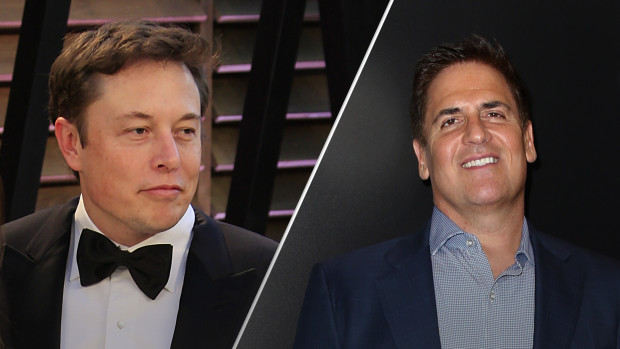 Mark Cuban Lashes Out at Elon Musk On Twitter
TheStreet
Twitter has undergone a series of significant changes since Elon Musk bought it last year. One of the biggest of these, though, has nothing to do with updates to the user experience and more to do with the community on the platform.
Twitter — because of its laissez-faire approach to content moderation — has become a bit of a haven for right-wing, white-nationalist content. And advertisers, according to Vox, are too concerned with brand safety to continue running ads on the platform.
DON'T MISS: Mark Cuban Calls Out Elon Musk on Twitter After a Snide Political Tweet
A majority of Republican users, according to recent research by PEW, have shifted their views on Twitter since Musk's acquisition, with 43% now saying it's mostly good for democracy, up from 17% in 2021. Democrat's views of the platform, meanwhile, have moved in the opposite direction, with fewer saying Twitter is good for democracy.
Exactly!

— Elon Musk (@elonmusk) July 14, 2023
As of February, more than half of the platform's top 1,000 advertisers have left the platform. And according to Musk himself, they have yet to return.
"We're still negative cash flow, due to ~50% drop in advertising revenue plus heavy debt load," the billionaire tweeted July 15. "Need to reach positive cash flow before we have the luxury of anything else."
Mark Cuban, the famed "Shark Tank" investor, provided a potential solution for Musk.
More Elon Musk:
"Maybe Twitter needs a little Woke in its life?" Cuban tweeted.
"Went Red, Cash Bled " ?

Or how about

"Go Red, No Bread " ?

Or maybe

"Went Red, Advertisers Fled ?

And the obligatory – "Why is no one in the Red stream media talking about this?"

Maybe @twitter needs a little Woke in it's life ? https://t.co/O4XFfxsHEw

— Mark Cuban (@mcuban) July 15, 2023
This is not the first time Cuban has touted the business power of "going woke."
"There is a reason almost all the top ten market cap companies in the U.S. can be considered 'woke.' It's good business," he said in a June interview.
Cuban, who has been a regular critic of Musk's Twitter, embraced Mark Zuckerberg's Twitter alternative Threads the minute it went live.
Musk has not responded as of 11am ET July 17.