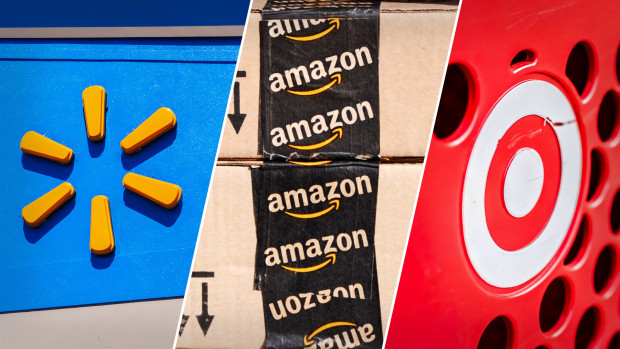 Amazon's Prime Day Was Also Great for Target and Walmart
TheStreet
It's hard to recall a time when shopping on a specific day (or days) has been more hyped than right now.
Certainly, Black Friday in its heyday garnered plenty of attention. Remember when we used to push away from the Thanksgiving table, full of turkey and caloric excesses, to queue in line for the chance to score a discounted flatscreen TV in the name of commercial excesses?
DON'T MISS: Target Brings Back Popular Deals (and One Very Special Offer)
Now, however, most of that energy has been redirected to (usually) more civil platforms online. Rather than standing outside for hours waiting for a big box retailer to open its doors to the masses, we shop from the convenience of our homes on a laptop or cell phone. Some might even complain that it's gotten a little too convenient. Those of us who have been prompted by Siri to "Open the Amazon app" based on our activity or habits know all too well how tempting it is to simply acquiesce, press that "buy now," button, and just wait a day or two for that collector's item Squishmallow that we really needed to finally arrive.
Which is why when Amazon (AMZN) – Get Free Report holds its now-famous Prime Days event, which is a 48 hour site-wide sales extravaganza offering discounts on thousands of products, people have even more of an excuse to impulse-purchase whatever's been hanging around in their saved-for-later cart.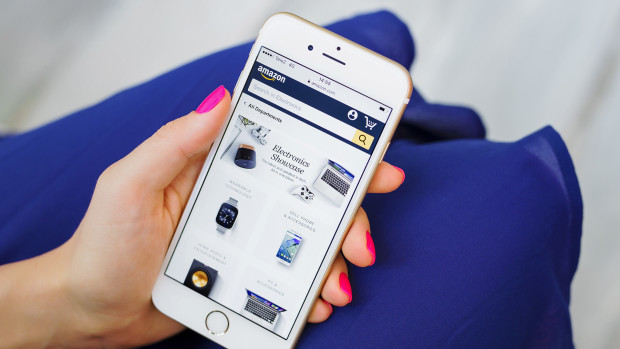 Amazon Had a Record Sales Event; So Did Its Competitors
This year, Amazon's Prime Day took place on July 11-12. Amazon is pretty tight-lipped about its best-selling products and exactly how much it brings in, but Adobe (ADBE) – Get Free Report Analytics offers some helpful insight for those who want to go a little deeper into the financial side of operations. Let's dig in.
Amazon generated a record $12.7 billion in sales this year, according to Adobe. Amazon for its part claims it helped customers save $2.5 billion via its deals and promotions that day. It said its Home, Fashion, and Beauty segments were its most successful, with the following products its top-sellers:
Fire TV Stick
LANEIGE Lip Glowy Balm
Apple AirPods
Bissell Little Green Portable Deep Cleaner
Beauty is famously one of the highest margin and fastest growing categories of the decade. So, if it was one of Amazon's best categories, perhaps even the best, it's easy to understand why 2023's Prime Day was such a success.
But Amazon wasn't the only retailer riding the consumerism high in mid-July. Both Target (TGT) – Get Free Report and Walmart (WMT) – Get Free Report hosted their own versions of Prime Day, called Circle Week and Walmart+ Week respectively. Both events run a little longer than Prime Day and are similarly hyped, though surveys suggest few consumers really pay loyalty to one promo over another. Sales are sales, after all.
We expect the retailers to tout how successful their respective promotions were in upcoming earnings calls, but for now, we have to kind of read the tea leaves to get a sense for who had the best sales block.
Retail Competition Is Fiercer Than Ever
It's probably safe to say all three retailers had a supremely successful July sales promo. And while it's tough — for now — to determine who sold more TVs, AirPods, bike shorts, or paper towels, Adobe breaks out its analysis into some telltale categories, namely its curbside pick-up, or buy online, pickup in–store (BOPIS) option. Obviously, Amazon doesn't have any brick and mortar shopping locations if you don't count its ill-fated Amazon Fresh stores, so it's safe to assume that all of the BOPIS sales are coming from either Target or Walmart.
"This year, curbside pickup was used in 20 percent of online orders for retailers who offer this service, up slightly from last year when curbside pick-up accounted for 19 percent of orders," Adobe's Analytics insights reveals. "Curbside pickup picked up steam during the pandemic and has remained a viable fulfillment option for consumers, especially for last-minute shopping needs around the holidays."
If one fifth of customers are using curbside pick-up to fulfill orders, it means that Target and Walmart are cutting into a sizable chunk of Amazon's sales. It's hard to tell just how sizable that chunk is, but if we break down what was being purchased, we might be able to make some inferences. Adobe indicates the following were the most popular categories across the promo days:
Appliances: 45%
Housekeeping supplies: 28%
Electronics: 18%
If those appliances are larger than, say, a toaster, or if they were needed to make dinner, say, tonight, chances are many of them were being picked up within a couple hours, in-store.
Interestingly, mobile orders also played a major part in this year's promo days. Adobe says 46.5% of customers placed their orders on a smartphone, up from 43.7% in 2022. This is notable since Amazon's app had previously been almost hegemonic in the smartphone-shopping world just a few years ago. However, Target and Amazon have poured millions into their app development programs to gain a larger piece of the online shopping pie. It's never been easier to order more toilet paper when you're shopping on the toilet. And making business a pleasure is really what American commercialism is all about.